"The accuracy, huge time savings, user friendliness, and effectiveness of ScheduleAnywhere have been a wonderful asset to our front line managers for planning their available staff and workload."
Thelma Manning
Canadian Pacific Railway

"Now the schedule is available to everyone from anywhere. I don't know how we operated efficiently without it. In terms of ease of use and accessibility, ScheduleAnywhere can't be beat!"
Sgt. Mike Lang
Englewood (OH) PD

"It became more difficult to schedule our nursing staff using Excel spreadsheets, especially with constant changes. ScheduleAnywhere's ease of use, reporting capabilities and competitive pricing made choosing it easy."
Charles Tew RN
Associate Director Nursing Services
Flowers Hospital

"Now I can schedule my service managers and service desk personnel from home or work. ScheduleAnywhere lets me grant supervisors full access to schedules, while employees can just login to see when they work."
Victor Kaknevicius
MicroAge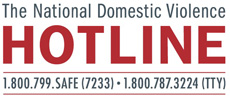 "ScheduleAnywhere has allowed us to streamline our scheduling processes tremendously. We benefit a great deal from the web-based functionality and have found the customer support to be incredibly responsive."
Mikisha Hooper
National Domestic Violence Hotline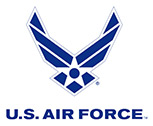 "ScheduleAnywhere has significantly improved our scheduling process and dramatically reduced, if not totally eliminated scheduling errors."
Sgt Samir Shahin
Travis Air Force Base
Emergency Room